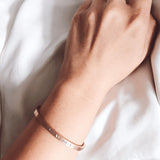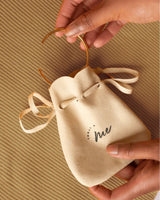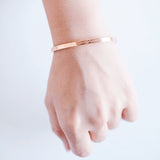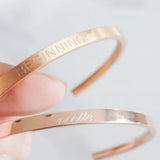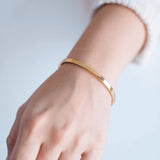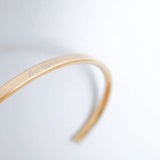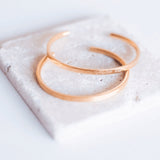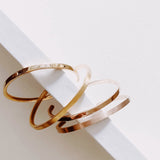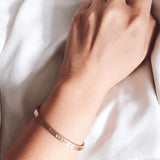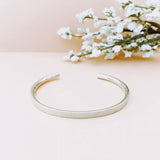 ✨ IP GOLD TECHNOLOGY ✨ Better than gold 🙀 This new technology ensures that your plating does not rub off and it's five to eight times more durable than traditional gold plating so that you can treasure your Today & Me for years.
📦 FREE US SHIPPING 📦
DETAILS Wear your Today & Me cuff every day and personalize it with your own story, name, date, or daily mantra. Create your perfect wearable memory on a simple and meaningful piece of jewelry. Every piece is hand-finished by local artisans in Los Angeles and designed to last the test of time.
FULLY ADJUSTABLE Gently squeeze the ends together or open up to fit your wrist perfectly.
PACKAGING Comes with a branded beautiful pouch and message card.